Meet the Work for You Planner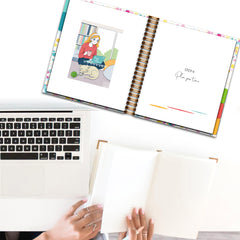 The tool you need to get your freelance life started
Imagine having a detailed roadmap to start your freelance business.
The Work for You Planner is not a regular planner. It has been designed to help you figure out the steps needed to take the leap and start freelancing.
If your mind can't stop playing with the idea of quitting your job and starting a business on your own, you need a copy of the Work for You Planner.
The first step does not need to be hard.
GET YOUR PLANNER
Plan the Steps to Start Freelancing
Looking for the Perfect Gift?